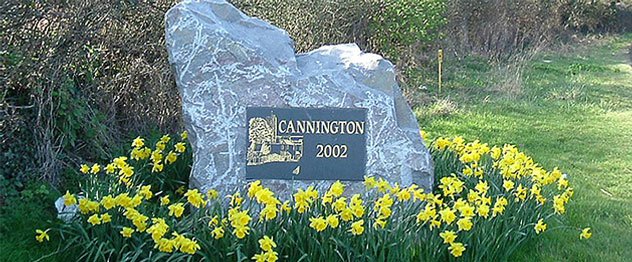 Welcome to Cannington
The village of Cannington is situated approximately three miles west of Bridgwater on the A39 to Minehead. It is seven miles from Junction 23 and six miles from Junction 24 on the M5 and is the "gateway" to the Quantock Hills. The nearest railway station is at Bridgwater with the main intercity line connection at Taunton twelve miles south west from Cannington. There is also a bus service. It is surrounded by agricultural land with easy access to the Quantock Hills and many places of interest in the area.
There are several shops catering for most daily needs, five public houses serve the village and surrounding area some with accommodation and restaurant facilities. A health centre, two churches and a village hall complete the amenities as well as the primary school in the centre of the village.